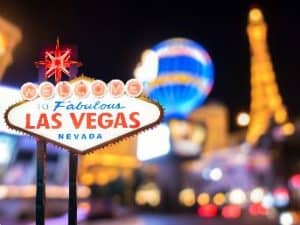 Terms & Conditions of the Lucky Draw Contest:
This is the Terms & Conditions of the Condominium Corporation 1810813 & Your Ticket to the Stars LLC "Win a trip to Las Vegas" prize draw.
Official Rules & Regulations:
The Lucky Draw will run from January 16, 2020 to January 31, 2020, after which date the Lucky Draw will automatically lapse and no further entries will be accepted.
All persons entering the Win a Trip to Las Vegas Lucky Draw ("Lucky Draw") agree that the rules as set out in these terms and conditions ("Terms and Conditions") are binding on them.
Eligibility:
NO PURCHASE NECESSARY: To participate you must be 21 years or older and a resident of Canada and own a credit card. Employees or contractors (and those with whom such employees are domiciled), representatives or agents of Condominium Corporation 1810813, Your Ticket to the Stars LLC and their advertising and promotional agencies (collectively, the "Contest Parties") are not eligible to enter.
Participation:
1) Participants can visit New Horizon Mall to collect ballots from stores (No Purchase Necessary) and enter directly into the lucky draw barrel located in the main atrium
2) Participants can enter online during promotional posts and will be entered manually by the contest administrator.
A Winner will be drawn from the lucky draw barrel on February 1st at 2pm at New Horizon Mall 260300 Writing Creek Crescent NW, Rocky View County, AB. The winner (name on the ballot) must be on site to collect the prize package. If the person drawn is not present another winner will be drawn until one who is on site is found.

The odds of winning will depend on the number of entries received.
Administrators and sponsors reserve the right to publish winner's first name and last initial.
Administrator reserves the right to disqualify entries that it suspects of being fraudulent
Facebook, Instagram, Pinterest, Twitter and/or Google+ are in no way associated with this giveaway. If applicable, social media posts (such as but not limited to tweets and Instagram posts) must be PUBLIC to be eligible.
Images included in the giveaway post may not depict the exact prize, and are for illustrative purposes only.
Some additional Terms and Conditions:
• Condominium Corporation 1810813 decision as to those able to take part and selection of winners is final. No correspondence relating to the competition will be entered into.
• Condominium Corporation 1810813 shall have the right, at its sole discretion and at any time, to change or modify these terms and conditions, such change shall be effective immediately upon posting to this webpage.
• Condominium Corporation 1810813 also reserves the right to cancel the giveaway if circumstances arise outside of its control.
The prize is as stated and no cash or other alternatives will be offered. The prizes are not transferable. Prizes are subject to availability and we reserve the right to substitute any prize with another of equivalent value without giving notice.
The prize consists of:
Roundtrip flight for 2 guests from Calgary, AB Canada to Las Vegas, NV
3 Nights Accommodation at the Flamingo Hotel & Casino Las Vegas
Date options are exclusively limited to the following options and are subject to change by the sponsor:
Winner must finalize departure date within 14 days of the draw date (Feb 1)and will not be subject to change once finalized
Departure:

2/10/2020
3/2/2020
3/16/2020
3/30/2020
4/20/2020
4/27/2020
5/4/2020
5/11/2020
5/18/2020
6/1/2020
6/8/2020
6/15/2020
6/22/2020
6/29/2020
7/6/2020
7/13/2020
7/20/2020
7/27/2020
8/10/2020
8/17/2020
8/24/2020
Trip Conditions:
Winner is responsible for arranging transportation servicing the trip and the costs thereof
Participant and the guest invited by the winner must be 21 years of age or older at the time of the trip and own a credit card
Valid passports for both travellers is required
The prize winner is responsible for all taxes, costs, and other expenses that are explicitly included in or connected to the prize, and agrees that upon accepting the prize he/she own risk and responsibility
Any changes to travel dates once date booked are wholly the responsibility of the prize winner
By entering the contest participants automatically accept these terms and conditions